April 29, 2023 – Posted in:
Journey to the West
– Tags:
traditional Chinese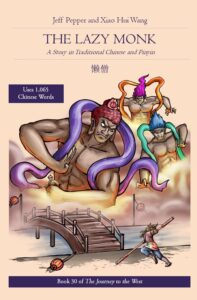 A couple of years ago we published the first 9 volumes of Journey to the West in Traditional Chinese, and many of our readers have asked when we will publish the rest of the series in this format.
So, good news: we have converted all 31 JTW books from Simplified Chinese to Traditional Chinese characters. They are all available on Amazon, and also on our website at a 20% discount. The rest should be finished by end of February. You can see the series list on Amazon here.